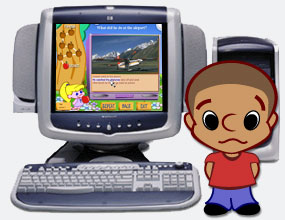 Ultimate Learning / DigiSoft Purchasing and Download Policies.
Downloads and Key Codes
Each Ultimate Learning / DigiSoft product is available for you to test and enjoy FREE with our 14-day trial downloads. After 14 days, your Ultimate Learning / DigiSoft software will cease functioning unless you purchase a Key Code to permanently unlock the software.
Key Codes can be purchased by phone, fax or from our online store.
Refunds and Exchanges
Ultimate Learning / DigiSoft wants to make sure all of our customers are pleased with their purchases. That is why we allow you to "test-drive" our products for 2 weeks before you have to purchase it. Therefore, once you have purchased a Key Code to unlock any software product, we cannot offer a refund for that product.
Rights and Legalese
As with all software, your use and/or purchase of any software grants you specific rights to use the product for its intended purpose. Purchasing the software does not grant any rights to copying or distributing the product without express written of Ultimate Learning / DigiSoft, LLC.


FREE 14-Day Trial
The free trial download is the complete version of our software, but will stop working after 14 days. You may purchase a key code to permanently unlock your software any time within that 14 day period.


Ultimate Learning / DigiSoft Online Store
Buying Ultimate Learning and DigiSoft software is quick and easy from our online store.


Ultimate Learning / DigiSoft Software Polices
Find out how keycodes work, policies on refunds, exchanges and more.




Digisoft presents its line-up of
digital software solutions for the
21st century. From desktop to laptop, experience a seamless transition from one working environment to another.